Profile: Professional Development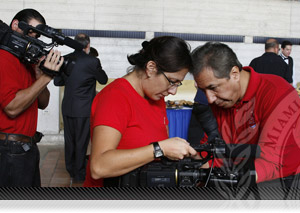 Miami Dade College encourages and supports a culture of lifelong learning and ongoing professional development. Each member of the MDC team is encouraged to take ownership of their professional development.
Whether you are beginning your career or looking to chart a new course in your professional development, MDC offers the opportunities and environment you need to learn and grow. Many of our employees are MDC graduates who came to our campuses and found both the professional and academic experience they needed to fulfill their dreams.
Similarly, many of our employees started their careers in support positions and took advantage of our Educational Incentive Program to achieve their degrees and advance in their careers.