Profile: Do I qualify to be an Instructor?
Miami Dade College is recognized for its academic excellence and for its support of the local community. In order to continue this reputation, we are very selective about the Instructors we bring into the College to help educate our students.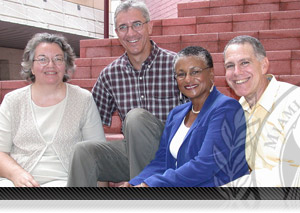 Our largest requirement for Instructors are for those individuals to have a passion for the subject matter they will be teaching and for those individuals to embrace the quality of education for which MDC has become known. If you have a passion for your career, want to share your background and experience and meet the minimum qualifications for the jobs we have posted, we want to talk with you to learn more about your desire and how you can be part of the MDC family.
Full-time Instructional Jobs
Part-Time Adjunct Faculty Jobs
Most people are unaware that they qualify to be an Instructor at our College. Individuals with a Master's degree and years of experience in a particular field are qualified to be either full-time Instructors or part-time Adjunct Faculty, sharing their knowledge and expertise about specific subject matter with our student body.
Individuals who possess a Master's degree and limited work experience may also qualify for a part-time Adjunct faculty position. These opportunities allow an individual to take their education and practical work experience back into the classroom to help educate others about their chosen career and professional experience. Most adjunct faculty members are teaching on a part-time basis as a supplement to their full-time job. In addition to supplementary income, you are helping to educate future generations that will enter your chosen career path. Adjunct faculty positions are available in many areas within MDC, some of the most common are:
Accounting
Computer Science
Dance
Early Childhood Education
Education
Foreign Languages
Mathematics
Nursing
Political Science
And Many More